Description
2D Grand Gem Keyring with Light 35 X 10 X 40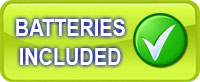 2D Grand Gem Keyring with Light 35 X 10 X 40, A glittering 'gem' Keyring, with integrated LED Light. A beautiful shape designed to be noticed! Carry that treasured 2D image everywhere you go. Great for promoting your company.
The 2D Grand Gem Keyring with Light 35 X 10 X 40 mm, is packaged in a classic presentation box.

Our Crystallize Crystals are of the highest grade, density and quality
Your precious images will live for ever engraved with a very powerful and sophisticated laser inside the crystal.
Crystallize crystals are so perfectly clear they almost look alive.
An Heirloom Artefact for Eternity
Each individual Crystal becomes your stunning one of a kind unique creation. 100% flawless Heirloom Crystal.
Our dispatch department at Crystallize takes great care when packing and preparing your crystal for shipping.
Crystallize uses Australia Post for delivery of all products.
In the event you have a bulk multiple product order likely to weigh more than 20kg, please contact us prior to ordering so we can
consign special delivery by courier. We guarantee a prompt reply.