Frequently Asked Questions About Crystallize 2D 3D Products
What type of image files can you work with?
Any of these file formats below.

What is the best type of portrait photo for 2D to 3D conversion?
The ideal photo is a conventional head and shoulders portrait (like a passport type photo) with the subject front-on to the camera, without glasses or sunglasses or a hat or anything in front of the face.
Can we get a crystal made with 2D to 3D converted images from a photo with 2 or more subjects?
Yes, certainly, providing they meet the sort of criteria in the answer above and are appropriate to the size of the crystal chosen.
What about Animals and Pets?
Absolutely, the same applies for any animal or pets, providing the photo meets the sort of criteria in the answer above and are appropriate to the size of the crystal chosen.
If you are not sure, or think your image is borderline, we are happy to take a look at your image and advise you, feel free to contact us
Why is there a charge for conversion of a 2D portrait image to a 3D image?
This process uses specialised software and requires a large degree of technical manipulation and time to convert the image
Why is there a charge for 2D to 3D conversion for each separate person or pet in an image?
Each individual has to be converted separately and the resulting 3D images are finally merged together
Can you create a 3D image from any 2D image of a mechanical object, such as a motorbike?
Yes, our technicians can create a 3D image of just about anything, even the internal workings of machines which can then be engraved into optical crystal. Feel free to enquire through our Contact page
What is optical crystal?
K9 optical crystal is a type of ultra-clear glass used to make lenses and prisms and things like high-end chandeliers
Can you convert my company logo into a 3D image?
Yes we can, in consultation with you as to how best to project this image to its best advantage
Is a 2D image dull compared to a 3D image?
Not at all, in fact some images have more impact as 2D images than as 3D version, especially with an interesting background. 2D images are not created as 'flat' images but are created in a series of layers each of which has different 'contrast' and 'brightness' settings. This creates 'depth' and 'richness' to the resulting engraved image. If you have any queries in regard to this please send them to us through our Contact page
How do I upload photos to the website?
We have created a simple to follow tutorial. You can see it by clicking Here.
How many photos can I upload?
Once your order has been completed after check out, You will be able to upload multiple files and delete files as necessary depending on the product ordered. Each crystal in your order is processed individually by a specialist technician, if your chosen image is not suitable or we need more images or files from you, one of our support staff will contact you. Please provide your phone number as well as primary email i your (My Account area) to make sure we are able to contact you accordingly. Please Note; WE DO NOT SHARE YOUR DETAILS under any circumstances. The only reason we will contact you by phone or email is to discuss your image if there is a problem, so we can proceed with creating your unique crystal/s. You will get a better idea of the upload image or file process if you take a look at our little Tutorial right here, then you'll know what to expect. Its very easy.
What type of photo is best?
Obviously a high resolution image is best, this means a photo straight from the digital camera, making sure your camera is set to take high quality photos and not reduced size photos only suitable for small devices like smart phones, although smart phones with today's technology can take very good quality photos. just check your settings. Having said that, we don't need an enormous file to create a quality image in crystal. As a guide an image about the same size as it will appear in the Crystal at 200dpi will produce an excellent result. Our technicians are adept at making the very best of a lesser quality image but there is a limit to what they can do! The maximum size of each photo or image you can upload to our site is 30MB. The Ideal size of a photo is the photo that comes directly from your digital camera, these file sizes are generally between 4MB and 6MB in file size which is ideal. Uploading a file size larger than this is not really necessary. If you have any queries about uploading or problems doing so please send us a message through our Contacts page
Will you see the 'background' of the photo in the image chosen?
If the image is a portrait converted from 2D to 3D the background is removed from the image before it is engraved into the crystal. If the image is a 2D image the background is normally retained
Can I include Text in my crystal?
Yes, you can include text and you can even specify a particular font should you wish (any of the more popular fonts can be chosen). This is a separate process in the image creation process for which a nominal charge is incurred
Can I include other images or symbols in the crystal?
Certainly. If you want a love-heart, smiley face emoticon or similar please submit the request under 'Special Instructions'
How long does it take to process and create my crystal?
Normally the crystal is dispatched to you within 5 working days of receipt of your image. However we would recommend that you submit your image and instructions well in advance of 'peak' periods such as Christmas, Valentine's Day, Mother's Day and so on. If you have any special requirements with regard to delivery dates please mention this under 'Special Instructions' and, although we cannot guarantee a particular delivery date, we'll do our best to meet your needs
Can I get a proof of my crystal before it is created?
We are not normally able to do this other than for quantities of corporate marketing crystals. We have to create the actual unique product to do so.
Will you confirm receipt of my order when you receive it?
We will send a confirmation email to say we have received your order. If you haven't received this email first check that it hasn't been filtered out as 'junk' mail or ended up in your 'spam' folder
How do you ship the goods to me?
We use Australia Post for small orders or Courier for larger orders. If you have any request or query in this regard please submit this through our Contacts page
Do you ship worldwide?
Yes, please contact us for freight charges through our Contacts page.
Any customs charges or other local charges that may be applicable on receipt of the consignment, are to be paid by the consignee (the purchaser).
Can I pick up my order?
Sorry we do not offer a collect service
What payment options do you offer?
We do not collect or store any record of credit card numbers on our website or database.  We accept payment via PayPal.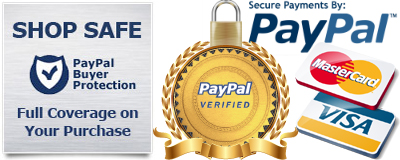 Corporate Client Payments
We are happy to accept payment through bank transfer for larger and corporate marketing orders. If you have any queries in this regard please contact us through our Contacts page
Coupons and Discounts
From time to time we may offer coupons and special offers. To redeem, please enter the code in the 'Coupon Code' box in the Checkout page. When you click the update totals button the discount will be applied to the total of your order prior to checking out.
How is the product packaged?
Each crystal is packaged in it's own foam and satin lined presentation box, with hinged lid and magnetic latch. Key rings or pendants, come in their own presentation boxes, foam-lined with removable lid.
What is your returns policy?
If the product is defective or damaged in transit, we will replace the product. Please contact us with full details of the order, including the invoice number. This guarantee applies to the engraved crystal product, it does not apply to the packaging, gift box it comes in or attached materials eg: Keyring, chain, or clasps.  We are confident that you will be delighted with your purchase but, should it fail to meet expectations, we do offer a replacement of faulty goods policy.
To return or replace being at the discretion of Crystallize and is subject to:
The product being returned to us within 21 days of the invoice date with full details including the invoice number
There being an explanation as to why the product is being returned
The product is returned at the buyer's cost
The product must be returned in the original condition and in its original presentation box
An administration-restocking fee of 20% applies to all non-warrantable returns
Any refund is made by the means it was paid in the first instance, e.g. PayPal
What if my query is not listed amongst your FAQs?
Please feel free to ask us anything using our contact page.