Tutorial How to upload my photo or files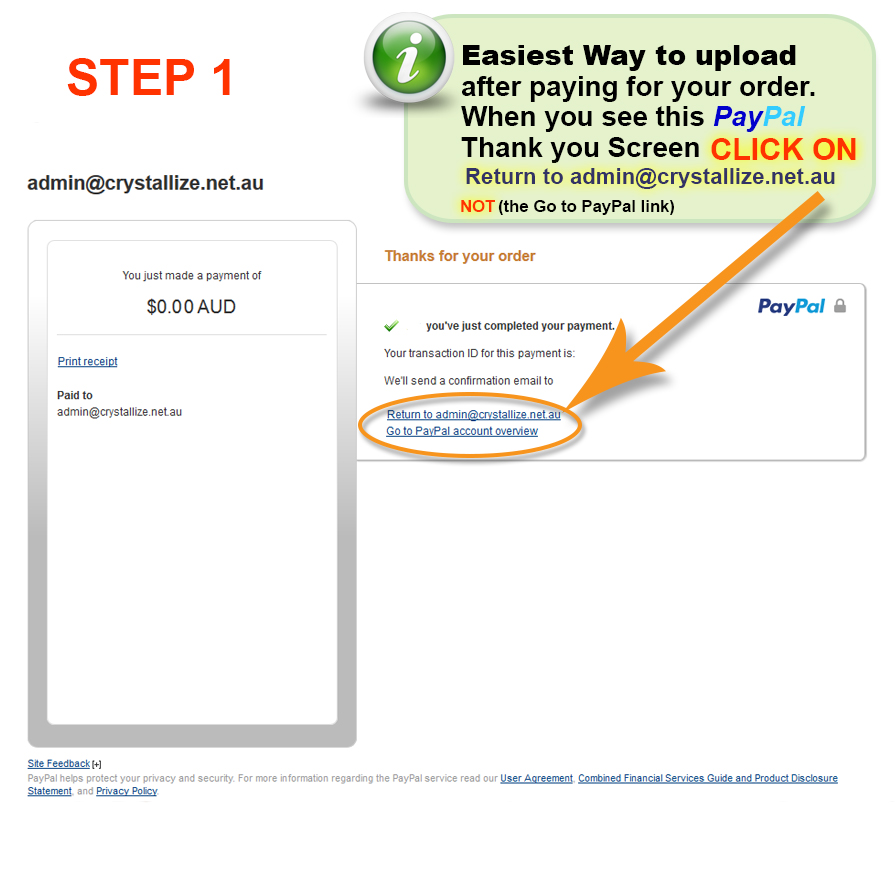 If you choose Step 1 – You will immediately see your screen as in Step 3 below (scroll down the page to see Step 3) follow from Step 3 Onwards. If you did not arrive at Step 3 on your screen after clicking on the (Return to admin @ Crystallize link), on the PayPal Thank you screen Then now is the time to Follow Step 2 to upload files Log into your account to proceed.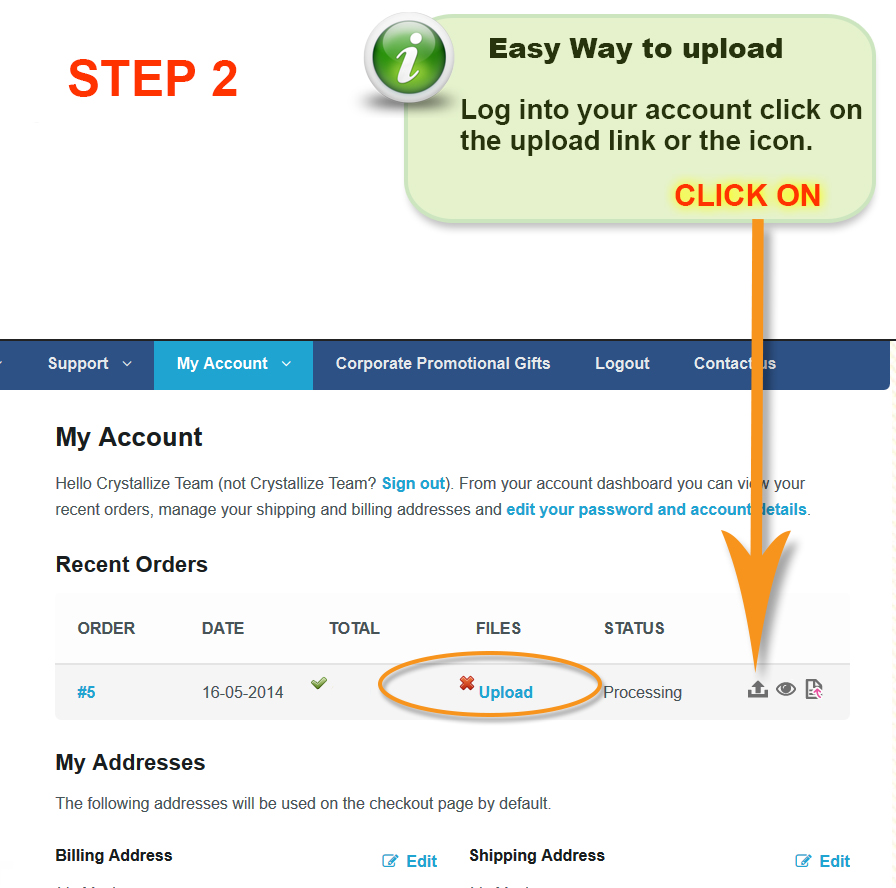 You will see the upload button below all the browse buttons on your screen Scroll down your computer screen to see it. Once you have chosen your files by pressing the browse buttons you can press the Upload button for all files to be uploaded at once.



After Choosing your files by pressing the browse buttons Don't forget to press the UPLOAD BUTTON to upload all chosen files. Please ONLY upload necessary files, not your whole image library!! You can upload a total of 30MB in one upload session. If your total files are larger, please contact us using the form below.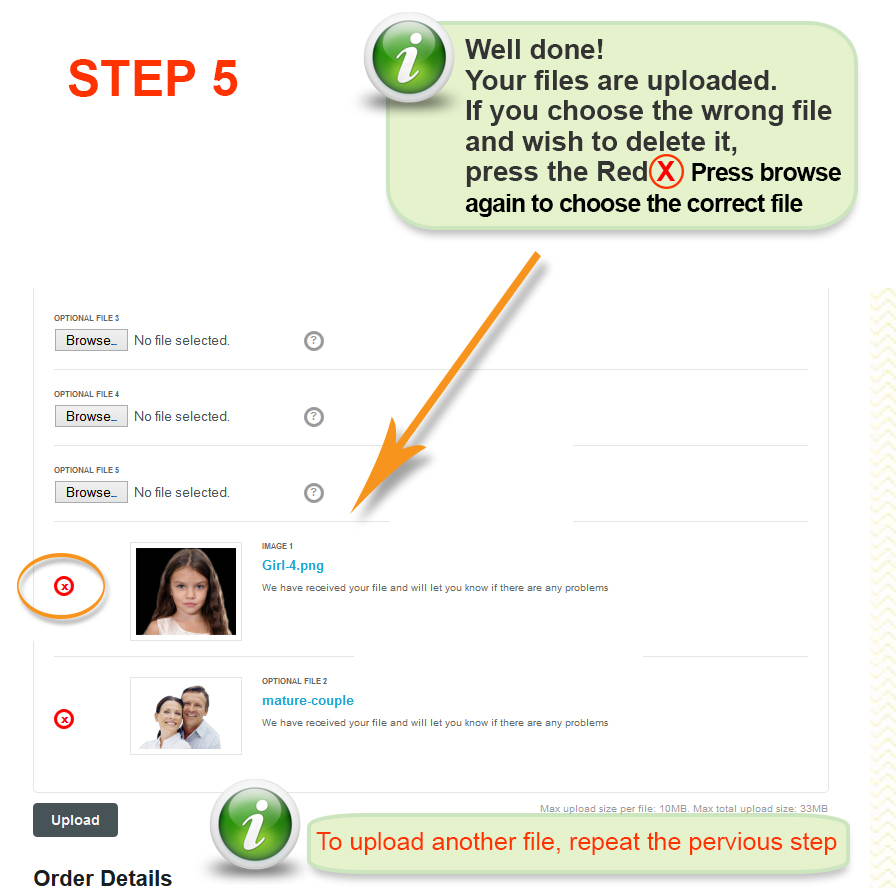 If you have any problems uploading your files. Please use the contact form below to contact us for help.
[contact_form email="admin@crystallize.net.au" subject="HELP !!! I have a problem uploading my file "]